The 18 Most Common Questions About Wedding Planning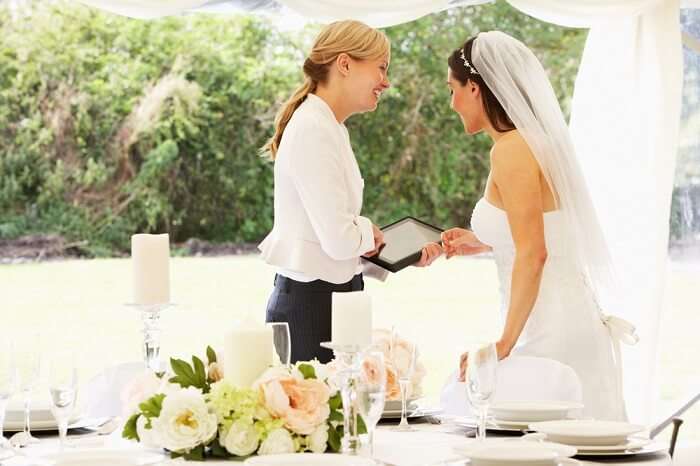 Everyone wants their big day to stand out, but planning can be an uphill task, especially if you don't know how to go about the process. In this article, we've addressed some common questions related to wedding preparations.
What Should I Consider When Selecting a Wedding Chapel?
Choose the best wedding chapel is one of the key factors. When selecting a wedding chapel, you should ensure that it's spacious enough to hold all your guests, it's affordable, and it should be strategically located. You can easily find a fabulous Las Vegas Wedding Chapel that is designed with the needs of the groom and bride in mind.
What Should I Consider When Setting the Date?
You don't just set a date for your big day without paying attention to important factors. The day you select influences the outcome of your planning. When planning the day, consider whether you'd love winter or a summer wedding. You should pick a day that best suits all parties involved.
If you are operating on a tight budget, you must note that some days are more expensive than others, especially during holidays. However, you can wait for off-peak seasons since they are more cost-effective. The peak season ranges from April to September, and therefore, you'll pay more if you book then. However, when you book between Octobers to March, you may be able to save money.
When Should I Start Planning?
You should start to plan your wedding early because the longer you wait, the harder the planning process becomes. Besides, a last-minute rush may cause a lot of inconveniences. You should make sure you have ample time since preparing a wedding involves several tasks such as purchasing the big day's attire, selecting a venue, creating a guest list, acquiring a wedding license, and more.
How Much Should I Expect to Spend On a Wedding?
This is one of the most critical questions. A wedding can cost a lot or a little, depending on your budget and plan. When planning for your wedding, make sure it's within your budget. Almost half the budget goes to hospitality, besides paying for the venue, buying clothes, and spending on décor. Other than that, you need to have extra money saved, anything between $200 to $500 for miscellaneous, like gratuity and last-minute items.
How Can I Create a Guest List?
The success of your big day depends on your choice of guests. Create a guest list early when you're planning your wedding. Don't forget that your budget also influences your decision on the number of guests to invite. Once you are sure about the number of guests to invite, you can go ahead and select a suitable wedding venue such as Lucky Little Chapel in Las Vegas. Make sure you involve your partner when deciding who to invite and who not to invite. Don't forget that family comes first. Also, you need to remember that some guests may not make it to your wedding.
Is Having an Alternative Plan Necessary?
Absolutely! Despite having an excellent wedding plan, things may backfire at the last minute due to unforeseen circumstances. So, you may be forced to adjust most of your initial plans. Although 80% of weddings turn out as planned, at least 20% are affected. Some of the causes include bad weather, global pandemics, problems with catering, etc. If your wedding is affected and you do not have an alternative plan, things may get really messy. Having a plan B can save the situation.
Is Researching the Local Area Important While Making My Wedding Plans?
It's necessary that you create time to visit the local area before you set the wedding date. That is because you may end up setting a date when there's another local event taking place the same days as yours, which would cause a lot of inconveniences. For example, you and your guests may have to brave traffic issues. Not to mention that some essential amenities such as hotels may be fully occupied, so your guests who come from far away may not have a place to spend the night.
Can I Get Help with My Meal Plan?
It's essential to seek help from professionals with your meal plans. This is a crucial part since you don't want your guests to go home hungry. This is something they can never forget, and the last thing anyone would wish for is to create bad memories on their big day. Search for a professional catering team and inform them about the number of guests you have and the kind of meals you prefer, and they'll carry on from there. The type of food at your wedding must be something you and your guests will love.
Can I Have an Adults-Only Event?
If you don't want children at your event, then there is nothing wrong with that. However, to avoid creating the wrong impression, you should not allow some people to bring their children and exclude others. By doing so, you'll create unnecessary problems. Note, children cannot prevent your wedding from standing out. So, if you plan on including them, the better, but if you don't, just do what's best for you. You could also have them at the wedding, with an adults-only reception.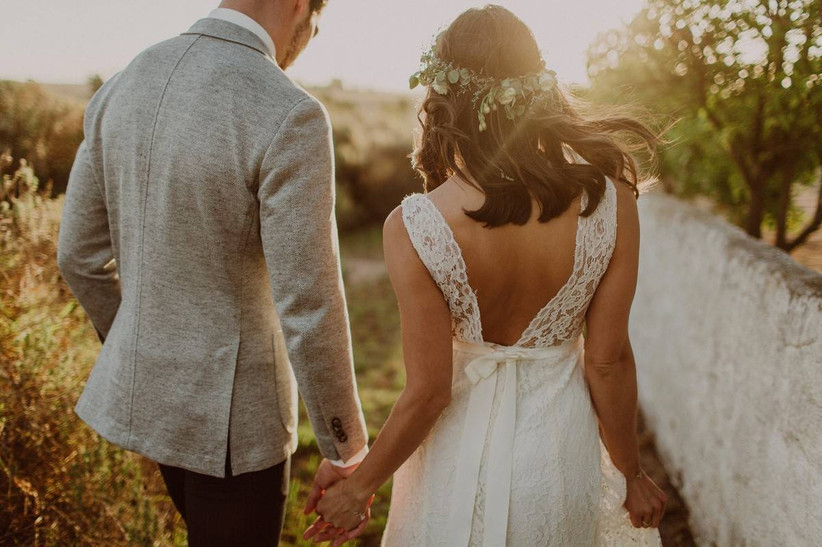 Who Should Accompany Me to Shop Wedding Attires?
You shouldn't go dress shopping alone. You can invite a friend or a family member to come along. You should go in the company of someone who understands your interests and preferences to prevent conflict of interest. You must not forget that it's your wedding day, so your taste and preferences come first.
Can I Seek Help with My Wedding Plans?
Planning a wedding can be overwhelming, especially if you do not seek help. However, you should not shoulder the burden alone. There are several professional wedding planners who can have your back. You can search them online or ask for referrals from families and friends who may have conducted weddings before. A professional wedding planner will not only offload you the burden but assure you that everything will turn out as expected.
Can A Wedding Planning App Help?
You can accomplish more when planning your wedding using a wedding planning app. That's because you can plan on the go without necessarily spending hours glued on your computer. All you need to do is visit Google Play and download a wedding planning app on your phone. These Apps are mobile responsive, and they come with planning tools to make wedding planning a success.
How Can I Plan My Rehearsal Dinner?
The rehearsal dinner is also referred to as the bachelor's night, where the bride spends the night partying with fellow girls while the groom parties with fellow men. It takes place before the wedding. You should look for someone to plan your rehearsal dinner. They should look for a suitable event, and all details should be provided at the right time.
How Do I Go About a Wedding Reception Seating Arrangement?
To create a wedding reception seating plan, you should work with your wedding planner and venue to rule out the number of tables and seats the wedding reception can hold. Also, you can utilize an online tool to determine where each guest will sit. When doing this, keep family and relationship dynamics in mind. You should do this a week or two before the wedding, once you have all of your RSVP's.
What to Consider When Buying Wedding Bands?
Wedding rings are important elements of a marriage. You should purchase them some months before the big day. While buying, consider the taste and preference of your loved one. What's their choice in terms of style or material? The size is also a crucial aspect to consider. Also, if you want something customized according to your taste, you can look for a skilled artisan to create your wedding bands.
How Do I Apply for A Marriage License?
Applying for a marriage license is among the crucial steps in wedding planning. It's proof that you and your spouse are married legally. However, marriage license laws differ from one state to the other. As a result, you should look for one early enough so that you have extra time just in case there is a waiting duration in your state. If you wish to change your surname after the wedding (this mainly applies to the bride), a marriage license will be required. Las Vegas is still the easiest with no wait period, a courthouse is open daily 8 am to midnight, and even on holidays and weekends!
What to Do If I Have a Small Budget?
An average couple can spend around $28,000 on their reception and ceremony. However, you can spend less through strategic planning. To cut your wedding expenses, you can reduce your guest list because normally, a single guest will spend around $215. Therefore, the lesser the guests, the lesser you spend. Also, you can set the wedding date during off-peak seasons to avoid paying more for the venue and so on.
Can I Conduct a Wedding with The Global Pandemic?
Ever since the breakout of COVID-19, most couples were forced to cancel their wedding plans. Despite the 'new norm,' life must go on. You can proceed with your wedding plans, but you must stick to safety guidelines as outlined in your country. Your wedding vendors can assist you in replanning the event, whether it's a micro wedding, a minimony, or a grand celebration.